Rebecca Lomboy
Patient Care Coordinator
rebecca@acumenclinic.com
Becca is an important part of your journey at Acumen Health.  Becca understands the importance of seamless care and communication when it comes to individual healthcare goals. Her experience within previous healthcare environments, such as the Covid-19 assistance team at AHS, brings with it the experience in educating patients on processes clearly and with compassion. Becca strives to help provide every client with a positive experience. She is determined and enthusiastic about helping patients and clients throughout their journey to get back to doing what they love.
Calgary
Travis Martell
Certified Strength and Conditioning Specialist
travis@acumenclinic.com
Meet Travis! His story starts in Edmonton, as he is an Alberta native by birth. He moved to Kelowna, British Columbia at a young age where he played hockey for the local teams from the moment he could skate. Growing up, he continually heard the same thing from coaches "you need to improve your foot speed and strength".
At 17, while playing Junior B hockey, he had hoped to climb the ranks the following season.
Without putting in the off-ice effort needed, he returned to play another year of Junior B. He watched others succeed and surpass him as a result of their improvements from, likely, proper training. This is the beginning of Travis's personal motivated training career and what soon drove his interest in the Exercise Science world.
Kelowna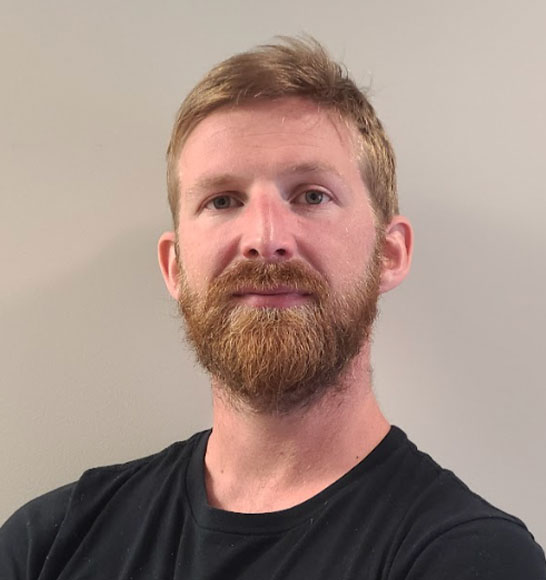 Massage Therapist
hjerrett@hotmail.com
tcmbooking.janeapp.com
Jerrett's career in massage therapy started in 2006 while being an active martial artist, as well as training in weightlifting, running and competitive grappling. He sustained a neck injury while training a junior student and realized how beneficial massage therapy was for his recovery. Having a second set of eyes to assess any weakness or imbalance that he was not able to assess himself made a world of a difference.
From that day Jerrett have been dedicated to promoting massage therapy services of high quality and integrity. His style of massage is based in Swedish massage foundations but has progressed to his own style of deep but non-invasive massage therapy techniques designed for immediate benefit and no need for a rest day. The goal of his style of massage therapy is to allow the body to move in a way that isn't compensating though other structures allowing you to have proper mechanics while living your everyday life.
Edmonton
Anthony Butkovic
Mental Performance Coach
anthony@butkoviclifecoaching.com
Anthony Butkovic is a Mental Performance coach working with professional and amateur athletes, business professionals, and organizations. His clients include: CFL, NHL, WHL, and Pro Rodeo athletes. He is certified in many areas including: Strategic Intervention, Neurolinguistic Programming, and Life Coaching.
As a former Professional Football Coach with the Montreal Alouettes of the Canadian Football League (CFL), Anthony has developed a unique style to get results quickly for his clients.
In addition to Mental Performance, Anthony is a sought-after industry specialist for Disability Management and return to work. Over the course of his career, he has assisted thousands of people across Canada overcome their injuries / illnesses to return to a normal way of life. This is accomplished from an understanding of how mindset can have a major impact on recovery.
A fan of the comeback story, Anthony works with clients to help them understand how they create limitations, fears, and negative beliefs that keep them from achieving their comeback. More importantly, how his clients can use this information to create a vehicle in achieving the outcome they seek.
Anthony specializes in:
Return to sport and work from injury or setbacks
Athlete performance issues/anxieties
Workers Compensation claims management and appeals
Edmonton