Evolve Strength Downtown
Edmonton
Evolve Strength Downtown
12328 102 Ave, Edmonton, AB T5N 0L9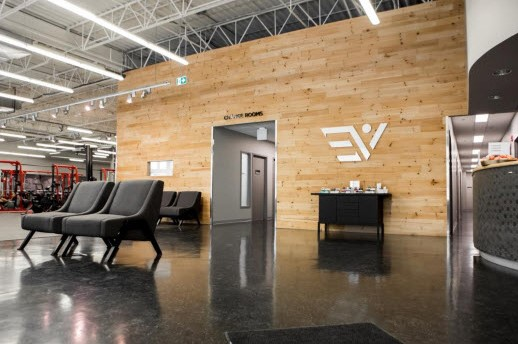 Our ultimate goal is to work with partners to ensure you feel welcome in the clinics we share space with. Evolve in Edmonton, AB is a gym environment with very friendly, energetic staff.
Facility Highlights
Consultation Appointments with our Orthopaedic Surgeon, Dr. Jesse Slade Shantz

Assisted Consultation Appointment with one of our Athletic Therapists

PRP Injections

Acumen Reconditioning One on One Evaluation and/or Session with our Reconditioning Specialists
Parking
There is parking behind the Evolve Building.  You can park in stall with the Evolve signs. You must sign in your plate number at the front desk.  If none of those stalls are available, paid parking are available in the streets surrounding the building.
What should I wear?
Please bring or wear clothing such as a tank top and/or shorts for proper evaluation.
What should I bring?
Copies of any previous scans or reports relating to the area you are consulting for.