Meet the Team
Athletic Therapist, Acumen Director
leeanne@acumenclinic.com
acumenreconditioning.com
LeeAnne is a Certified Athletic Trainer and Certified Athletic Therapist. She is a member of the National Athletic Trainer's Association and the Canadian Athletic Therapist's Association. She has a vast interest in Patient Education and making orthopedic care a smooth transition for patients. LeeAnne obtained her Bachelors of Science in Athletic Training and Health Science at Castleton University in Vermont. She practiced as a Certified Athletic Trainer in the states for 6 years with various sports teams and orthopedic clinics (NECBL, Dartmouth Hitchcock, Vermont Orthopedic Clinic to name a few). She then went on to pursue her Master's Degree in Exercise Physiology at Mercyhurst University. While in Erie, PA she worked as a Division I Women's Ice Hockey ATC where going to the Frozen Four was one of her favourite memories.
LeeAnne has specialized in treating the shoulder, knee and elbow over the past 6 years. She enjoys the post operation rehabilitation stages and assisting in transition to return to play. Post operation surgeries she specializes include: Tommy John (UCL reconstruction), ACL reconstruction, Shoulder instability, and Rotator Cuff.
LeeAnne relocated to Canada with her husband where she worked as an Orthopedic Research Coordinator at the PanAm Clinic in Winnipeg, MB. They kept moving west and they found themselves in Edmonton and joined the Acumen Team. They now have 2 children and 2 dogs!
Athletic Therapist
cayla@acumenclinic.com
acumenathletictherapy.com
As a competitive athlete and outdoor enthusiast, Cayla Galarneau decided she wanted to play an active role in helping people achieve an injury-free lifestyle to pursue their adventures without limitations. Cayla completed her Bachelor of Kinesiology from the University of Calgary with an Advanced Certificate in Athletic Therapy from Mount Royal University and became a Certified Athletic Therapist in 2010. While at UofC Cayla supported the wrestling athletes preparing for nationals, Olympic trials and won ACAC championship working with the women's hockey team.
Athletic Therapist, Calgary Manager
Whitney@acumenclinic.com
movebywhits.com
Whitney comes from a very athletic family and she knew from a young age that she wanted to be involved in sport whether it was as an athlete or as a medical staff. She was heavily involved in soccer until an injury when she was in her early teens, disrupted her path. After recovering from it, she was heavily fascinated by how people would get season ending injuries and sometimes come back even better than they were before. This was one of the reasons why she decided to study Kinesiology and major in athletic therapy.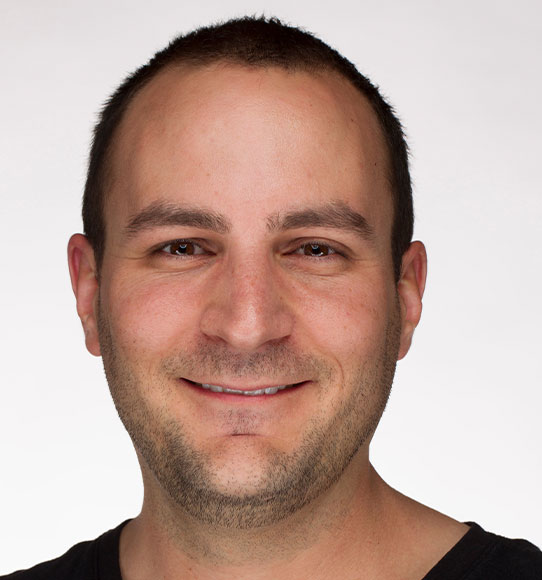 Brian Oudyk
Athletic Therapist
brian@acumenclinic.com
Brian arrives at Acumen having worked in the Performance Medicine department at Cirque du Soleil for the past 15+ years. He joined Cirque du Soleil's Performance Medicine department in 2006 and has bridged two cities and six shows during such time. He completed his Bachelor of Physical Education from the University of Alberta, and his Diploma in Sports Injury Management from Sheridan College. He holds a Diploma in Sports Physical Therapies from the International Olympic Committee and a Certificate in Workload Management in Football from the Barcelona Football Club. He is a dual credentialed Canadian Athletic Therapist and Certified Athletic Trainer. Brian has served as an Emergency Action Plan consultant, and assisted at training camp medical day, for the Vegas Golden Knights since their inception. He spent two seasons as a student Athletic Therapist with the Edmonton Elks, before joining the Toronto Blue Jays in 2004 on a full season internship. Brian returns home to Edmonton after a long hiatus, and is joined by his wife and fellow Athletic Therapist, Miranda, and their two incredible children.
Dr. Brian Boisvert
Chiropractor
brianboisvert@acumenclinic.com
Brian started his health career at the University of Calgary with a Bachelor of Science in Exercise and Health Physiology. He then moved to San Jose, California to get a Doctorate of Chiropractic at Palmer College of Chiropractic West. Brian treats various populations including elite athletes, weekend warriors, and anyone looking to improve their overall health. He is also an active member and Chiropractic Coordinator for the Canadian Pro Rodeo Sport Medicine Team, traveling and treating rodeo and bull riding athletes.
Brian has a passion for collaborative care – drawing on the strengths of those around him to create ideal patient outcomes. He believes quality care should attempt to achieve patient goals in as few appointments as possible. He takes time to listen and understand patient concerns and compliments that with thorough evaluations.
Brian is certified in Active Release Techniques, Graston Technique, FAKTR, and Titleist Performance Institute Golf Evaluations and performs diversified manual manipulations and exercise prescription.
Miranda Sallaway
Certified Athletic Therapist and Athletic Trainer
mirandasallaway@acumenclinic.com
Miranda is a Certified Athletic Therapist and Athletic Trainer originally from Peterborough, Ontario. She has a degree in Human Kinetics from the University of Guelph and a Diploma in Sports Injury Management from Sheridan College. Miranda is also a credentialed Certified Strength and Conditioning Specialist (CSCS). An internship at the National Ballet of Canada piqued an interest in pursuing a career in High Performance and Performing Arts. Miranda worked in Montreal at Cirque du Soleil's International Headquarters on the creation of 4 new shows before moving to Las Vegas to work at Ka at MGM Grand as a Head Therapist. She spent 14 years in Las Vegas and wouldn't have predicted she would get married by an ordained Circus clown or have 2 wonderful children in the City of Lights. She finished her days in Las Vegas working at "O" at the Bellagio. Cirque du Soleil provided the experience and taught Miranda the flexibility to work with anything from Contortionists, Dancers and Synchronized Swimmers to former Professional Wrestlers. Miranda enjoys working in High Performance but also takes great satisfaction from helping people achieve their everyday goals that they weren't able to achieve following an injury.
Anthony Butkovic
Mental Performance Coach
anthony@butkoviclifecoaching.com
Anthony Butkovic is a Mental Performance coach working with professional and amateur athletes, business professionals, and organizations. His clients include: CFL, NHL, WHL, and Pro Rodeo athletes. He is certified in many areas including: Strategic Intervention, Neurolinguistic Programming, and Life Coaching.
As a former Professional Football Coach with the Montreal Alouettes of the Canadian Football League (CFL), Anthony has developed a unique style to get results quickly for his clients.
In addition to Mental Performance, Anthony is a sought-after industry specialist for Disability Management and return to work. Over the course of his career, he has assisted thousands of people across Canada overcome their injuries / illnesses to return to a normal way of life. This is accomplished from an understanding of how mindset can have a major impact on recovery.
A fan of the comeback story, Anthony works with clients to help them understand how they create limitations, fears, and negative beliefs that keep them from achieving their comeback. More importantly, how his clients can use this information to create a vehicle in achieving the outcome they seek.
Anthony specializes in:
Return to sport and work from injury or setbacks
Athlete performance issues/anxieties
Workers Compensation claims management and appeals
Nicole Johnston
Kinesiologist / Strength & Conditioning Specialist (CSCS)
nicole@acumenclinic.com
Meet Nicole! Nicole grew up living a very active lifestyle, whether that was hiking and enjoying the outdoors or playing sports. She was involved in competitive sports from a young age and saw how much of an impact proper exercise, training and rehabilitation for injuries could have on her game and quality of life. This is where her passion for the study of the human body started. Nicole is highly intrigued on how the body moves, how it operates and functions, and how in turn, to properly train these muscles and movements.
Nicole grew up in Sherwood Park and carried on to University of Alberta where she obtained her Bachelor of Kinesiology. She has spent the past years working in health and wellness and is also the Athletic Trainer for minor hockey. In the hockey setting she focuses more on reducing the risk of injury, communication with Physiotherapists and Athletic Therapists and carrying on proper integration of exercise and rehabilitation for athletes. Nicole has found a special interest in concussion management in sports and playing an integral role in athletes return to play progression. She also loves working on mobility for athletes. This means assisting those in need with their ability to move actively through range of motion.  Nicole accomplishes this by identifying imbalances, correcting and educating limitations and supplying proper exercises for improvement to affect one's activities of daily living and performance.
Michelle Friesen, PT
Physiotherapist
michelle@acumenclinic.com
Michelle is a Physical Therapist who is passionate about movement and transition from injury to day to day life. She has practiced in a variety of settings, Orthopedic private practice, Shoulder Rehabilitation in collaboration with Orthopedic Surgeons and Women's Health with a special interest in running and the female athlete. She enjoys teaching and recently has enjoyed the opportunity to instruct Musculoskeletal screening with the Alberta Kinesiology Association.
Michelle obtained a Bachelors Degree in Physical Education and a Masters in Physical Therapy from the University of Alberta. She has pursued certification in Advanced Clinical Reasoning, Functional Dry needling, Reconciling Pain and Biomechanics, Shoulder dysfunction and treatment, Evaluation and Management of Running injuries, Female Pelvic floor dysfunction and Training the Female Athlete.  She enjoys running, hiking, paddle boarding and more recently her main hobby is Super fan to her three boys as they chase their sporting dreams.
My overall philosophy is there is no one size fits all approach. I like to consider the person as a whole, their goals through the lifespan and build a rehabilitation program to help reach those goals.