Acumen Reconditioning is a team of specialists who are experts in injury assessment reconditioning. Our professionals effectively treat musculoskeletal injuries using active rehabilitation methods.
Athletic therapists adhere to the Sports Medicine Model of care. They treat a wide range of patients. The treatment varies but the objective doesn't: an Athletic Therapist's goal is to help clients return to their usual activities, whether that means playing competitive sports or walking to the mailbox and back.
Strength and Conditioning coaches of Acumen integrate with athletic therapists and the orthopaedic surgeon to provide essential and extended care for each individual and their goals.
"I've been working with patients, athletes, and injuries for over 10 years. Every year I learn more and am able to apply it as needed for the best possible outcomes".
LeeAnne Gullett
Athletic Therapist
How it Works
With the Acumen Clinic Reconditioning Program we strive to close the gaps between early diagnosis and integrating proper exercise to improve patient outcomes. Strength training is important and usually relevant for many clinical populations. We believe musculoskeletal reconditioning is an integral part of the Acumen Clinic experience. 
After an injury, many patients must navigate back to a demanding job (Farming, construction, landscaping) while some patients need to get back to a competitive sport they love. Others  would like to get back to their healthy, active lifestyle (Traveling, biking, kayaking, skiing, hiking, etc) or simply want to find a way to live a pain free life. We are here to help find that path. It is all about the journey, finding what works for the patient and their lifestyle. It is about communicating, proper progression and integration of exercises that will help meet those goals set by patients. 
It is important to us to set patients up with long term success. We want to give patients the education and tools needed to empower them and to continue for years to come for health benefits.
When making an appointment with our Reconditioning Specialist you can expect:
Clear guidelines and expectations
Constant communication with the patient- available for questions and modifications when needed 
Communication available with the surgeon if needed throughout the process
Proper education on technique 
A handout with photos and explanations for your own resource
We believe in being an advocate for your own care, taking part and being engaged to live your fullest life. We like to open the door to this opportunity for patients and make it available to them. 
Call today to inquire about booking a session with our Athletic Therapist.
About our Athletic Therapist, LeeAnne Gullett
LeeAnne Gullett began her celebrated career in 2009 as a Certified Athletic Trainer (ATC) in the states for high-level athletes, leagues, universities and facilities. She completed her Bachelor's Degree in Athletic Training and Health Science at Castleton University and her Master's of Science Degree in Exercise Physiology at Mercyhurst University. 
LeeAnne developed her skills through work with professional level baseball and hockey athletes. She was an Athletic Trainer for The New England Collegiate Baseball League- a collegiate summer league, sanctioned by the NCAA and Major League Baseball. The NECBL is a showcase for top college-level players and is considered one of the top summer leagues in the country. 
LeeAnne was a Strength and Conditioning Coach at Crash Conditioning. Gullett focused on improving speed and power, recovery, injury rehabilitation, movement and motor skills with early career professional athletes, primarily hockey players.  
A career highlight for her in the hockey world, she was the Head AT for an NCAA Division I hockey team where she experienced a trip to the Frozen Four with the team in Minneapolis and even received a ring.
She then spent two years working in Surgical Orthopedic Research as a Research Coordinator at the PanAm Clinic overseeing research for published literature. Over her time there she maintained her connections to the world of professional sports working with both the Winnipeg Jets and AAA hockey on fitness testing.
Rounding out her experience, Gullett has worked with NCAA Division II and III Football and Lacrosse players and as a Physician Extender at Orthopedic Clinics. She appreciates her broad range of patient care and experience and she credits this and mentors for the knowledge and guidance to where she is now.
LeeAnne believes connecting with athletes and patients is one of the most important aspects of care. She is invested in their outcomes and long term success. She considers people's time, effort and wants to create progress that matches each person's lifestyle individually.  She also believes in a team approach to success (including all care providers), enjoys networking, learning and evolving with the profession. 
LeeAnne assists Dr. Slade Shantz in the clinic when seeing patients and ensures they have a proper active exercise program. We believe in continuity of care after a consultation appointment for constant care and progress. Whether a patient needs surgery or not, oftentimes patients can benefit from exercise. Through clear communication, we can determine the optimal path for adding exercises and a proper reconditioning program. LeeAnne accomplishes this by:
Creating and customizing a prescription for progressive exercise for our patients based on Dr. Slade Shantz diagnosis and plan.

Communicating with the patient's current Physiotherapist (or other care providers) to ensure proper progress and goal setting. 
You can expect an e-mail or call from LeeAnne to begin the Acumen Clinic Experience. We believe in guiding athletes, individuals and the active population through a healing process and beyond. LeeAnne ensures this through proper communication, guidance and education.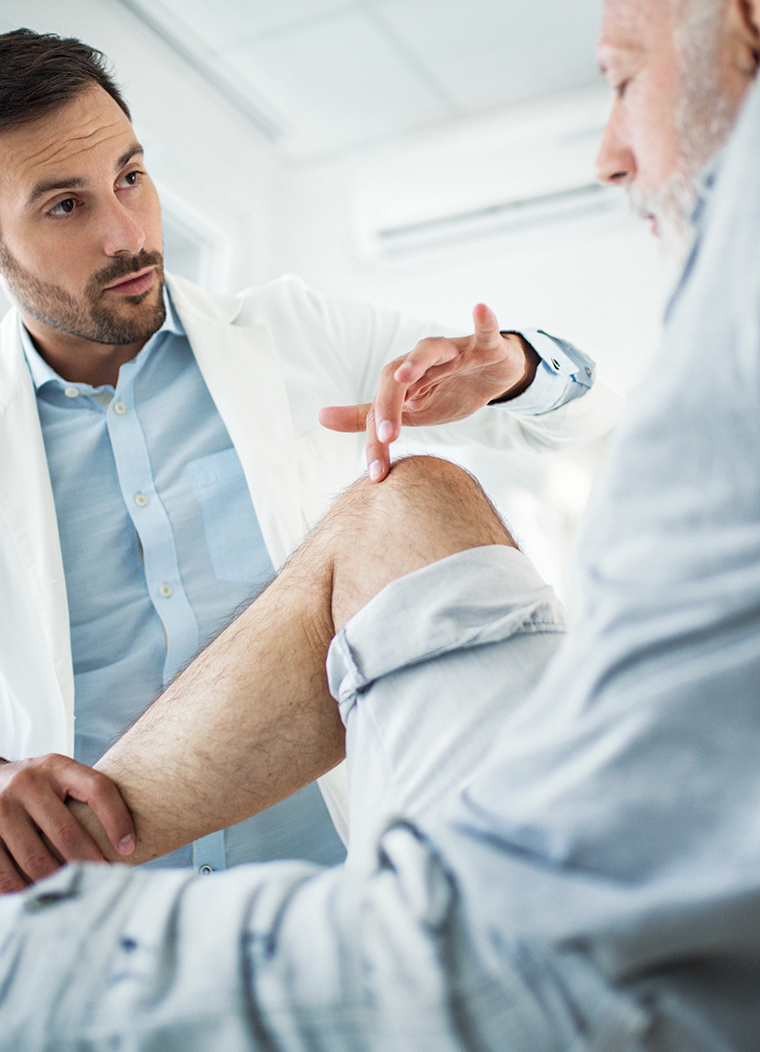 What is an Athletic Therapist
Certified Athletic Therapists [CAT(C)] are healthcare (clinicians) and paramedical (emergency responders) professionals, with an expertise in musculoskeletal conditions that provide comprehensive and consistent care from injury to safe and full return to activity in all areas of life.  Athletic therapists provide pre-hospital medical emergency management, immediate care and reconditioning of musculoskeletal injuries and illnesses, and provide an unbiased, objective perspective to help educate patients (and organizations) on minimizing the risk of further injuries/illnesses.  Athletic therapists must have fulfilled academic and practical requirements as governed by the Canadian Athletic Therapists Association. They must also undergo stringent education and testing standards in order to certify at the national level.
aata.ca/about-athletic-therapy/
Certified Athletic Therapist Specialize in:
Strength and conditioning programs

Musculoskeletal, postural, and ergonomic assessments

Manual therapy techniques

Progressive exercise rehabilitation
Prevention, assessment, and management of musculoskeletal injuries and medical emergencies

Recognition and management of acute traumatic neurological dysfunction

Return-to-play decisions using sport specific functional testing
The Team
Acumen Reconditioning Specialists
Acumen Executive and Support Team