Acumen Performance Centre, a Private Training Facility.
We are team of specialists who are experts in personal and team training. Our professionals effectively treat musculoskeletal injuries using active rehabilitation methods. Our team of providers adhere to the Sports Medicine Model of care. We treat a wide range of patients. The treatment varies but the objective doesn't: Personal Trainer's goal is to help clients return to their usual activities, whether that means playing competitive sports or walking to the mailbox and back. Strength and Conditioning coaches of Acumen integrate with athletic therapists and the orthopaedic surgeon to provide essential and extended care for each individual and their goals.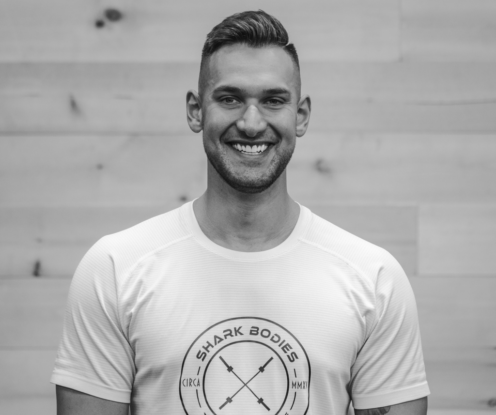 "I love showing you how to access your untapped potential! Adopting the catch phrase "Transform Yourself", we will provide you with the tools for success. Acumen Strength & Performance will be there every step of the way, offering accountability, changes to your plan as needed, and an endless support system".
Chris Sharkey
Performance Enhancement Specialist and Conditioning Coach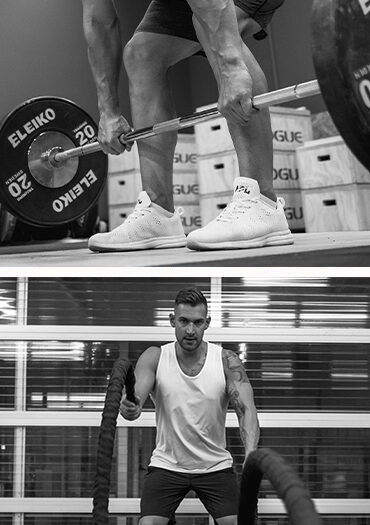 How it Works
With the Acumen Clinic Reconditioning Program, we strive to close the gaps between early diagnosis and integrating proper exercise to improve patient outcomes. Personal Training is important and usually relevant to many clinical populations. We believe musculoskeletal reconditioning is an integral part of the Acumen Clinic experience. Many patients must navigate back to a demanding job (farming, construction, landscaping) while some need to get back to a competitive sport they love. Others would like to return to their healthy, active lifestyle (traveling, biking, kayaking, skiing, hiking, etc) or simply want to find a way to live a pain-free life. We are here to help find that path.
When making an appointment with our Performance Specialist you can expect:
Clear guidelines and expectations
Constant communication with the patient- available for questions and modifications when needed 
Communication available with the surgeon if needed throughout the process
Proper education on technique 
A handout with photos and explanations for your own resource
We believe in being an advocate for your own care, taking part and being engaged to live your fullest life. We like to open the door to this opportunity for patients and make it available to them. 
Call today to inquire about booking a session with our Performance Enhancement Specialists and Conditioning Coach.
The Team
Acumen Reconditioning Specialists
Acumen Executive and Support Team
Full 1-on-1
In-person 1 on 1 training to boost your health and wellness, and meet your fitness goals.
Team Training
A way to collaborate with Performance and Sport Medicine professional to take you to your highest level in a group setting.
Approach
Sports Therapy and Personal Training:
Improve your ability to move and lift properly

Create fun and healthy lifelong habits

Fitness.recovery.performance.

We want clients and patients to learn the tools to successfully train and become the best version of themselves.