Acumen Performance Centre, a Private Training Facility.
We are team of specialists who are experts in strength and conditioning, specializing in one-on-one, small groups and team training. Our team of providers adhere to the Sports Medicine Model of care. Strength and Conditioning coaches of Acumen integrate with Athletic Therapists and the Orthopaedic Surgeon to provide essential and extended care for each individual and their goals.
ACUMEN PERFORMANCE goes above and beyond in client/athlete care to bring each individual to reach their goals. We work closely as a team, use evidence based training, communication and motivation to strive for the best!
"I can not speak highly enough of the care my 13 year old son received from Dr Shantz, Leanne and Mike. The time this

team takes to fully assess, diagnose and explain his pitching injury has been second to none. The Acumen Team has been outstanding and has gone above and beyond to keep in close contact with us, adjust rehabilitation where needed and keep tabs on my sons progression. Not only has they kept in touch with us but also with my son's personal trainer and baseball coach to ensure everyone is on the same page and working towards the goal of back to pitching in the summer. I am so grateful to have my son's health in an unbelievable team's care. Highly recommend the Acumen team!" 
David Kozicki
Athlete / Acumen Performance Patient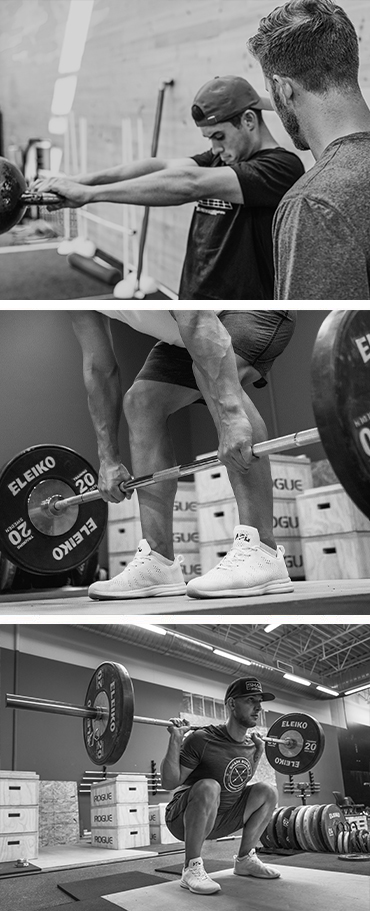 How it Works
With Acumen Performance we believe in paying attention to the details. We take pride in properly phased training program, integration of exercise, reducing the risk of injury, taking baseline measurements and evaluations to progress each individual as needed.
We offer a range of strength and conditioning programming from one-on-one training, sport performance training or team training.
When making an appointment with our Performance Specialist you can expect:
Clear guidelines and expectations
Constant communication with the individual and anyone within the circle of care.
Evaluation and testing for reducing risk of injury
Proper education on training and performance 
We believe in being an advocate for your own care, taking part and being engaged to live your fullest life at the highest of your potential. 
Call today to inquire about booking a session with a Performance team member.
The Team
Acumen Reconditioning Specialists
Full 1-on-1
1 hour full attention training session to boost your health and wellness, and meet your fitness goals.
Team Training
A way to collaborate with Performance experts and Sport Medicine professionals to take you to your highest level in a group setting.
Approach
Sports Therapy and Personal Training:
Improve your ability to move and lift properly

Create fun and healthy lifelong habits

Fitness.recovery.performance.

We want clients and patients to learn the tools to successfully train and become the best version of themselves.